Please read our wide range of free resources.
| | |
| --- | --- |
| Annual Reviews | |
| Newsletters | |
211 SERVICE GOES NATIONWIDE WITH FUNDING FROM THE GOVERNMENT OF CANADA:
Everyone in Canada will soon have access to 211, a free, confidential information navigation service that connects people to critical government and community-based, non-clinical health and social services in their community thanks to funding from the Government of Canada.
Whether a parent worried about their child's mental health, a senior feeling isolated or anxious about getting basic necessities, a family struggling to put food on the table, or an individual looking for help to better understand what financial support is available to them, 211 is the front door to support.
211 helps people navigate the complex network of government and community programs and services quickly and easily and promises access 24 hours a day, 7 days a week, in over 150 languages. Across Canada, the service is offered through a variety of ways including phone, chat, website, and text. In all cases, 211 confidentially connects people who are seeking support to the right information and services.
---
COVID-19 Government of Canada Web Page: https://www.canada.ca/en/public-health/services/diseases/coronavirus-disease-covid-19.html (EN)
---
Patterns for making face masks
http://www.fabricpatch.net/face-masks-for-covid-19-relief.htm
---
Mental Health Commission of Canada:
https://www.mentalhealthcommission.ca/English/external-covid-19-resources (EN)
---
In a time of physical distancing, connecting socially across generations is more important than ever. MIT's AgeLab offers ways to maintain conversations between younger and older adults. http://news.mit.edu/2020/connecting-across-generations-during-a-time-of-social-distancing-0331
---
COVID-19 Now We All Know What It's Like To Be Old & Alone
https://www.forbes.com/sites/josephcoughlin/2020/03/18/in-covid-19-age-were-all-getting-a-taste-of-social-isolation-many-older-adults-experience-daily/#24c6b44d1e7b
---
Edmonton Seniors Coordinating Council 
It contains up-to-date information about senior centre operations and closures, services for seniors, and activities that seniors can do from home when social distancing. https://www.seniorscouncil.net/covid-19
---
How to Promote Brain Health
Discover six ways you can promote brain health and reduce your risk of developing dementia. Learn more from Healthy Aging with McMaster Optimal Aging Portal here. 
---
How To Stay In Your Home with Dementia and Alzheimers
If you already experienced some of the signs of dementia, and you still want to stay in your home, some tried-and-true ways and systems can help. Let's take a look at some of them now.
Create a schedule and write it down
Keep checklists of daily tasks
Use a timer to remind yourself to do specific tasks
Have a check-in system with a family member for unusual activities
Limit choices to avoid overwhelming yourself
Avoid naps – or take short ones to avoid confusing morning and afternoon
Reduce distractions to help keep you on schedule and on task
---
Stress and Its Close Relationship to Alzheimer's Dementia
We need to understand what stress is, its potential negative impact on our health, and how to reduce its levels in our lives.
---
The HelpAge International Global Network
By 2050, 20% of the global population will be over 60. Ageing is transforming the world, bringing both challenges and opportunities. With 154 members across 85 countries, the HelpAge Global Network is a truly international movement for change. We are united in one goal: creating a fairer world for older people so they can live safe, healthy and dignified lives.
Read more about The HelpAge International Global Network here.
Celebrate International Day of Older Persons on October 1st.
Ageism is when assumptions about what happens in older age lead to prejudice, discrimination, and exclusion of older people in many areas of life. We need to break free from ageism!
#ExposeAgeism #IDOP2020
Mental Health
With our growing seniors population, mental health problems and illnesses among older adults are likely to affect every family. If not addressed, the increasing pressure on the health-care system will have significant social and economic impacts.
To learn more about what the Mental Health Commission of Canada is doing read more here.
---
Isolation and Loneliness 
Social isolation can stem from the reduction of a senior's social participation or social contact, which may cause loneliness or other emotional distress.
Personal Emergency Response Systems
90% of Canadians want to stay in their home but are limited due to accidents and unfortunate events that occur in and around the home. 
Here are some options to consider for Personal Emergency Response Systems:
The National Seniors Council (NSC) delivers reports containing recommendations to ministers on a range of issues, including:
Financial crimes and harms
Social isolation
Labour force participation
Intergenerational relations
Volunteering and active aging
Low income among seniors
Elder abuse
Read more here.
Aging and Eyesight
Many changes take place in our eyes as we get older. Some of these changes are normal, while others are serious eye diseases that require medical attention.
---
Dental Care for Seniors (65+)
After the age of 65, new oral challenges are introduced as the body continues to age. Common conditions that affect seniors include dry mouth, oral cancer, root decay, and gum diseases. Although, active aging alone is not a risk for the development of oral diseases. Oral health also affects digestion, speech, nutrition, self-esteem, quality of life, and social mobility.
85 percent of older adults suffer from oral disease and 55 percent suffer from conditions that develop into periodontal disease. If left untreated, however, many of these conditions often result in tooth loss. Maintaining a healthy mouth by sticking to lifelong dental care habits, such as visiting the dentist at least twice a year for routine check-ups and brushing regularly with fluoride, can help reduce the risk of serious oral diseases and tooth loss.
---
14 Things No One Tells You About Aging
They're called the golden years for a reason. Getting older has its perks...
ONTARIO
What is the Seniors Safety Line?
The Seniors Safety Line is the only 24 hour crisis and support line for seniors in Ontario who have experienced any type of abuse or neglect.  Callers receive emotional support, safety planning, information and referrals in over 200 languages.  The Seniors Safety Line (SSL) is a "senior friendly" service with a live counsellor available to help navigate often difficult systems, 7 days a week, 365 days a year.
If you would like to talk, we are here to listen- day or night. Call us at 1-866-299-1011
Read more here.
---
BRITISH COLUMBIA
BC Provincial Seniors Abuse and Information Line (SAIL) is a confidential information line for older adults, and those who care about them to speak to a trained intake worker about abuse, mistreatment and any issues that impact the health and well being of an older adult. SAIL is available 8am to 8pm 7 days/week, excluding statutory holidays.
Read more here.
---
NOT SURE WHO TO CALL? CALL 
211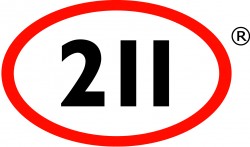 Cellphone Guide For Seniors
If you're a senior living at home, chances are you've thought about owning cell phone to help you stay safe and connected. Or maybe you already own one and are hoping to optimize its settings to meet your unique needs. Either way, when choosing a cell phone for yourself or your baby boomer relative, it's important to do your research.
---
Senior Cell Phones: Everything Seniors Should Know About Mobile Phones
Even if they spend most of their time indoors, older adults need the ability to quickly and easily communicate with family, friends, and medical personnel. While a landline phone may serve as a part of a medical alert device system, some older adults may have communication needs that go beyond those of a traditional landline.
---
A Guide to Mobile Device Security for Seniors - Verizon
Seniors, many of whom may be reluctant to adopt new technology, can benefit from getting a mobile device. It enables them to connect with others in a wide variety of new and exciting ways. This guide will discuss the benefits of mobile technology for seniors, then provide practical advice for selecting a phone plan and securing a device against potential security concerns.